Hey there, and welcome to my website. It is on this site where I have showcased all my works and uploaded my portfolio for future employers to look at! However, here I'll tell you a little about myself.
First off, some information for those scanning the page:
You can find my resume here: Resume.pdf
Name: William Gosling
Age: 22
Email: will.gosling@outlook.com
Currently Employed: Club Helensvale
Goal: Modeller/Animator/Developer for a interactive game development company
Programs I am skilled with: 3DS Studio Max, Adobe Photoshop, Sketchup, Solidworks, Sculptris, Unity, Unreal Development Kit
Hobby: Photography and image manipulation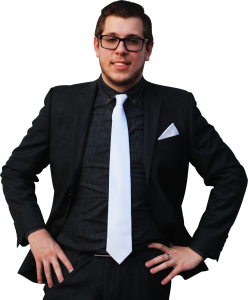 I was born in Adelaide, on the 18th of December, 1993. Currently twenty-two years old, I have just finished studying at Griffith University on the Gold Coast, where my family lives. My aspirations have always been involved in gaming and the wonderful world of fantasy. Ever since I was young I thought I wanted to make games and my own worlds that other people could be a part of. However, my love for creating the games comes from a want to show people how it looks and the make-believe of it all, not so much the practical creation.
When I realised this about myself my desire to do programming diminished and my love for modelling and animation really came out. I can spend days on a model, even tweaking it to a specific theme to match the kind of world I want it to be in. I am only at the beginning of my journey into this career path, however, and still want to learn a lot more.
As for my education, I was lucky enough to be born into a family that had the opportunity to live overseas. I have lived in Singapore for the larger part of my life so far, roughly thirteen years, and it was the culture there I came to know and live by. In my pre-schooling I was at a local child care centre, as the only Caucasian child. They were very accepting of me, as far as I can remember, and I even started talking in Chinese after being there a while. I also had part of my primary school in a Singaporean school, however that was a bit more challenging. I then moved to an Australian school in Singapore, A.I.S.S. I also travelled to China for a school trip where I found extremely friendly people and amazing places to see. It was at A.I.S.S I stayed until the beginning of year ten, when I moved back to Adelaide to complete my schooling. I am so lucky to have that experience in Singapore, though, with all the foods, music, peoples and religions that differed from mine; it made me that much more accepting and knowledgeable about the lives of people across the world.
I currently work at Club Helensvale as part of the bar staff and I am loving my experience there. It was my first job and when I began I was quite a shy person, as most of us are when we start out. I soon learned to effectively communicate with people and talk to customers – people I didn't know – and really became much more friendly. I learned and am still learning a lot from other staff at the club, which I am very thankful for. I always keep in mind that I want to do my best and I want to see other people happy, so I normally do whatever I can to make those things happen. I am an honest, punctual and focused worker, without losing my jovial and loving presence. I believe I am a great worker to be around for other people, and work very well in a team.
This brings us to now, where I have recently graduated and am looking at future careers in my chosen field of work. I have a few things to work out, and have also developed a desire to learn a couple new languages. I recently studied Mandarin as part of my course, and am quite adequate at the language. If you, as an employer, are interested in using me as a designer, artist, or even photographer, don't hesitate to ask!